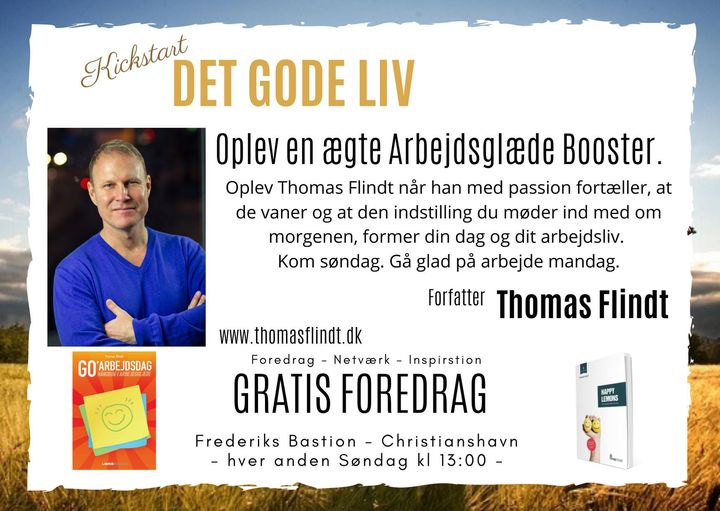 Mr. Happy Lemon – Thomas Flindt has been laughing for a living since 2003.
He has transferred the effects of laughter and positivity to all range of organisations from large companies, conference groups and community groups.
Sessions with Thomas range from motivated and research-backed presentations on the value of release and being in touch with the intelligent body, to all-out laughter workshops – a guaranteed embodied experience of release and free thinking. Book et Grinekursus I Danmark klik her: Grinekursus.dk
CNN expert in Thomas Flindt's laughter class :
MICHELIN restaurant one week laughter course:
Article: 5 super-quick ways to be happier right now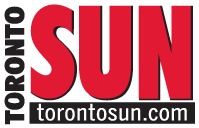 Read it now
Article: How to Laugh Your Way to Success

Read it now
The book: Happy Lemons – How Happiness Breeds Success
It's about laughter. Why we laugh and what benefits we get out of it. A brilliant recovery for stress, and a boost for motivation and creativity.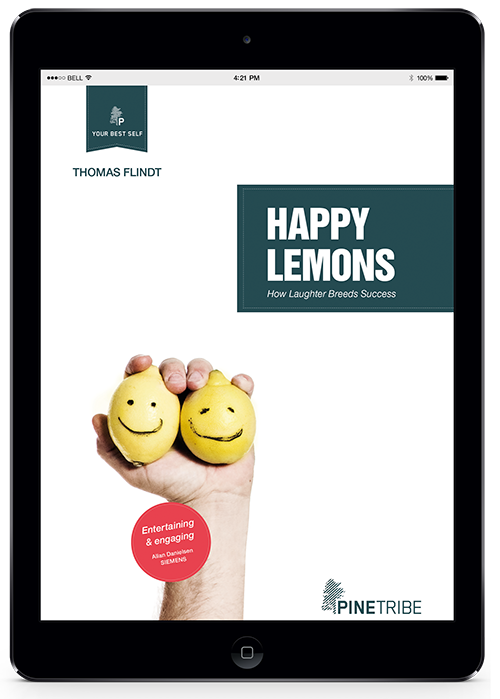 Buy the book
In his book, Happy Lemons – How Happiness Breeds Success, Thomas Flindt takes us on an interesting journey examining the roots of laughter and tracing its development over time, as well as diving into its various purposes, and its benefits at work!
Buy it at:

Also Available In Print And Digital On:




Get Thomas Flindt on audio
Listen to the voice of Thomas Flindt. Here he describes what he has for you on this powerful audio file!
Buy 5 habits for more laughter in our life for only 4.99 $ using the form.
39:29 minutes ~ 54 MB (.mp3)
The laughter workshop with Thomas Flindt
First part:
You will hear about the 5 reasons why we stop laughing as we grow older.
You will learn how you can create new habits for a more joyable and creative life.
Second part:
The group will be guidet through 30 minutes of laughter yoga.
Ending with a relaxing meditation.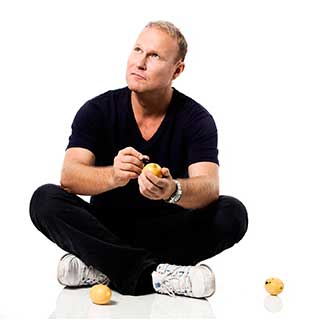 "Thomas Flindt contributes with humor and positive energy on a very high level. We are still laughing in Danish Television after your visit."
Elena Styring
Would you like a workshop with Thomas?
Do you just have a question?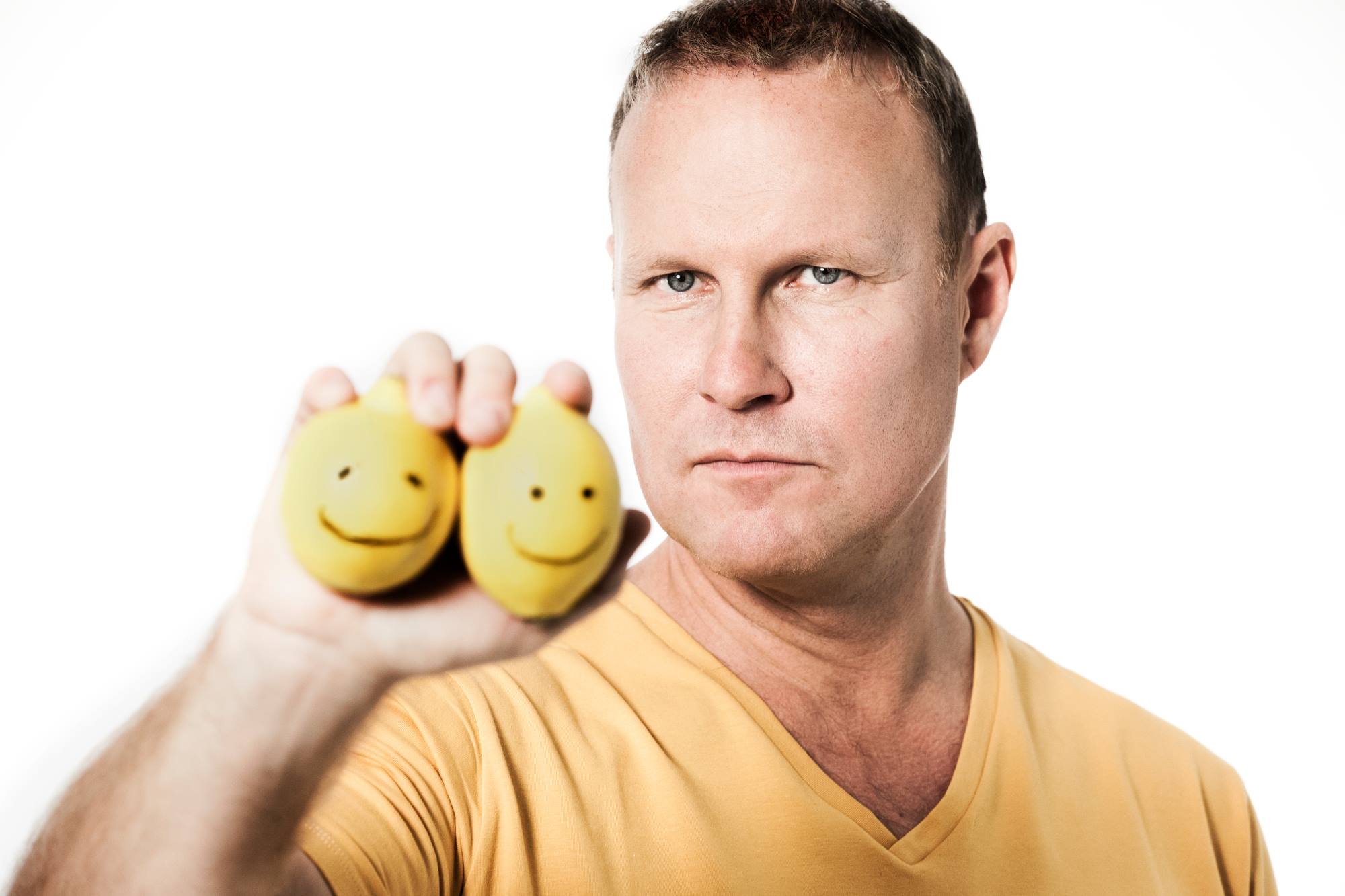 Tell your friends.
Reach out to your friends so they can learn what a laugh can do.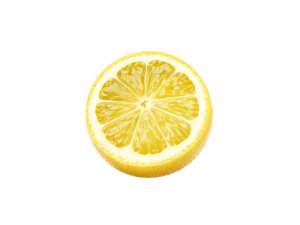 This site is a collaboration between: